My Ten Resolutions for 2017
Every year I like to write out ten resolutions and post them on my desk but this year I'm going public. Here is what I'm up to in 2017 (hopefully).
Bring my A1C to 7.0
Pretty much have been making this resolution since I became diabetic in 99. For those you not in the know an A1c is basically like a GPA for your blood sugar. 7.0 is  a pretty chill number and I keep getting so close without actually achieving it but here's hoping for 2017.
2. Ride a century
I have successfully completed one bike ride that was over one hundred miles and I thought it would kill me. Cut to me laying in a field in East Jesus Utah with my friend Amanda right next to me contemplating all the decisions in our life that got us to that place. However for some insane reason I would like to do it again in 2017 because the feeling after was so gratifying.
3. Submit more writing/expand the blog.
I have had this blog for a while now and I want to polish it more. I also would like to submit more of the writing to other websites like Thought Catalog, or Buzzfeed Community. I would like to even add a podcast or vlog component this year.
4. Climb out of debt
It might take a little bit more than 2017 to fix this problem but I would like to start taking some bigger stabs at my student loan pile and feel like the air tastes like oxygen again.
5. Try every class at the YMCA (or new places too)
Every year I write something like lose weight, or run a 5k but this seems more fun. I've done a decent amount of the classes but I would like to try new things this year. Hot yoga here I come.
6.Purge some shit
I have too much crap and it's time purge. It feels good to do every couple of years and I need a cleanse.
7. Finish Breaking Bad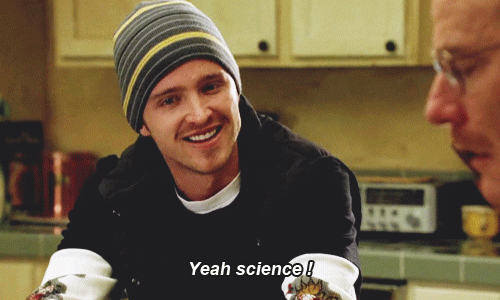 I seriously have like 10 episodes left and its been years. Everyone is like "it builds" or "it's the best, you won't believe the ending". Well you know what? I'm just going to say it; I don't like Breaking Bad but I do feel like I should finish it so it can stop feeling like it's a  sword over my head.
8. Convince Mary Dine to learn "The Routine" from Friends.
Season 6 Episode 10 of Friends is easily one of my favorites. Ross and Monica pull out their junior high dance routine in order to impress the camera crew so they have a chance to be on television for their New Years Eve show. Basically since 1999 I've been trying to get Mary to learn this with me and by golly this is how we will bring in 2018 (we need a full year to perfect).
9. Read a Stephen King novel.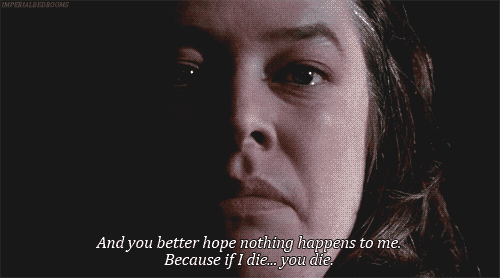 This was actually a 2016 resolution that I did not fulfill this year. However as someone who reads pretty steadily I feel like you need to have one Stephen King novel under your belt.
10. Learn the breakdown from Outkast's "Roses"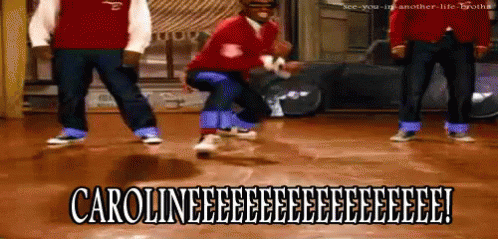 Obviously I need to be able to break it down at parties.
My Tag line/inspiration for 2017: Every year I like to think of a phrase or character quote to let be my tag line for a new year. This year's quote was my sister's idea but I love it and am going with it. See below.
Elle Woods
2016 was a tough year for celebrities, politicians and probably the enviroment I'm assuming. It also wasn't great for me, had a lot of personal setbacks and I don't want to enter 2017 totally defeated so I'm going on the offensive this year and this my mantra. I'm showing the world how valuable I can be.
Here's to end of the repressive reign of 2016 and a modest prayer 2017 is decent.