So for anyone who knows me knows that I'm a huge Gilmore Girls fan (fun fact: named my childhood dog Rory). I had been looking forward to the revival since it was announced and carefully following all the details that were released. Now I'm ready to review and express my opinions. I mostly just want to touch on the hot button topics/topics I care about.
Major spoilers ahead!
Rory's baby voice is gone (and other concerns)
Not that had I had such great attachment to her annoying baby voice and I get that she is 32 now but it was like having a whole new character. Alexis looked beautiful and everything but her acting felt a little stiff to me and I didn't feel like her chemistry with Lorelai was as strong. I know I've never been as much of a Rory fan but I'm still choosing to blame her for the mismatched energy.
The Gay Agenda
So as a young gay man I can say that I often felt this show did not appeal to its gay fan base and even at times it felt a little homophobic. I'm sure Amy Sherman-Palladino felt the heat from that (and you know it's 2016 be cool) because they were laying it on thick with the gay stuff in the revival. We got to meet Donald (real talk that might not even be his name) who is just a local neutered gay in Stars Hollow now. Michel is married to a man and considering adopting a baby. They even mention having a Gay Pride Parade and try to out Taylor Doose. I personally thought it was time even if it felt a little pandering.
Paris Geller is a Kween
God bless Paris Geller. The first few episodes felt a little somber but enter Paris our comedic hero. I didn't care too much about her job as a fertility specialist but all was forgiven due to her awesome power suits. She is still a boss, funny and intense and still a loyal friend to Rory despite her self-centered indifference towards her. She is the true dark horse of the whole series.
Stars Hollow Musical
My feelings were pretty mixed about this one. It's weirdly super adorable and funny but it also lasts too long. It also never really leads to anything or has much of a point but overall I do appreciate the silliness of Stars Hollow.
Bonus: Who aged the best and the worst
Best:  Christopher Hayden, Lorelai Gilmore, Michel
Christopher is really winning look wise versus Luke. That's all he will win but he's got that at least. Lauren Graham looks a little wiser but her goddamn hair game is still so strong so she's doing great. Yanic (Michel) looks almost better than before.
Worst: Zach, Miss Patty, Francie
Zach my bro you look approximately 100. I guess half-asian twins have aged you. Miss Patty's arms are so thin and scary now. Francie looks washed out af.
Emily Gilmore is great and heartbreaking
Emily's storyline was probably my favorite. The fact Edward Herman is actually dead only adds weight to every scene. Even vanilla acting Rory Gilmore looks genuinely sad. Watching Emily transition to a widow is very hard to watch, especially the scenes where she can't get out of bed. Her relationship with Lorelai is harder this time around because it truly just feels like Lorelai's fault with her inability to honor her father's memory. Also her friendship with Berta could've been more drawn out and I didn't love that it was Gypsy for the record. I think we could've had a real Sandra Bullock moment in Crash. Obviously her meltdown in the D.A.R. meeting was Kween status.
Rory is an international nasty girl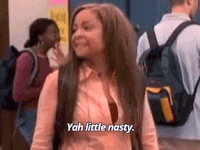 I really did not sense I would have such beef with her but girlfriend is a transatlantic ho. She never seems to really have a job but finds a way to hop on an international flight every season and then hops on a dude. I'm not trying to slut shame her but having an international fuck buddy (who by the way is engaged, you are getting judged for that) is worthy of the title International Nasty Girl. Also let's not forget the wookie.
Some issues felt repetitive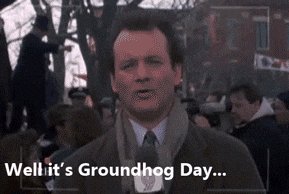 I speak mostly about Lorelai and Luke's story. The whole not being married, they push each other way aspect was kind of the whole conflict of season 6. Also Emily and departed Richard wanting Luke to expand his business was also a part of season 6 issues. Emily calling out Lorelai being selfish in only doing what she wants was also kind of an old issue but I will say it felt fresher this time around. In the perfect world I would've liked to see Luke and Lorelai married and maybe even raising a child. I felt a better conflict with them would've been co-parenting issues or being bored in the relationship.
The Wild journey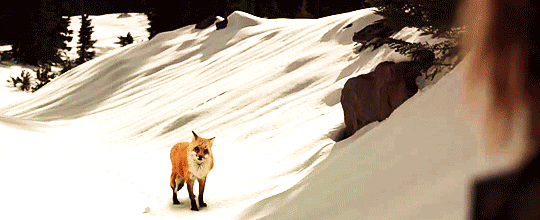 I actually really liked the Wild thing. I did notice Lorelai reading the book but I felt the build up to her wanting to do it could've been better. It's very out of the blue for that character to be like "I'm hiking the PCT" and if she had mentioned it earlier it might not have felt so out of left field. However I loved seeing her with the ladies and the book vs. movie people.
Oh April…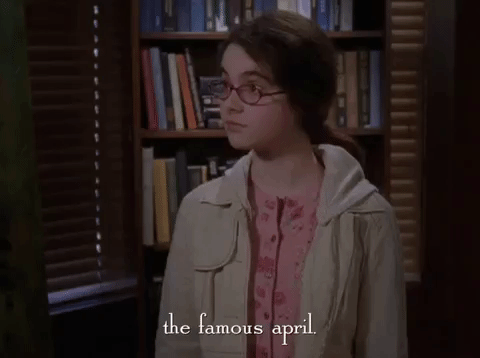 Probably the most reviled character in the series and even though she is only briefly in the revival. Zero attempts were mad to make her more likeable. She is still borderline autistic and has no charm or quirks. I felt like it's been 9 years let the kid have a moment but I guess she will forever be remembered as pointless.
The boyfriend factor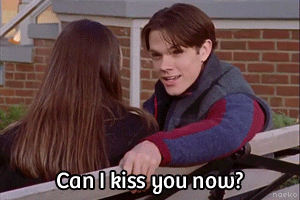 The hype these men get is unreal. I feel like people care more about them then seeing what Rory was doing. I felt the closure scene with Dean was simple and satisfying he didn't need much more. Jess looks great (they all did age well) and I liked him supporting Rory and Luke and I did want him to interact with Lorelai more but that's okay. So much Logan though, I felt we saw a lot of him already in the show and he was kind of played out but he was around in the revival. I know some people like him but I kind of think he is a silver tongue douche. I'm glad she doesn't really end up with any of them.
The Wedding
I loved the lights and I wasn't a big fan of the weird Moulin Rogue montage. Only because it's so different from the norm.I also  really wanted to see the town wedding the next day and see the town there and it bothered me that there was no Emily. I wanted to see Lorelai in her dress with her hair all done up.
The final four words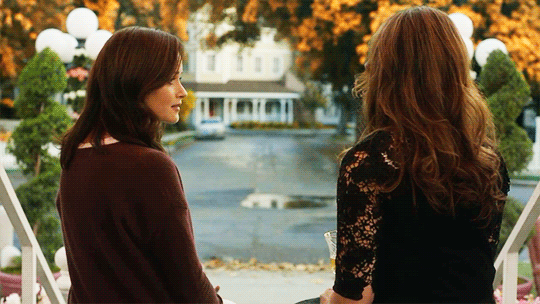 Still processing! I'm not even kidding. It's not what I expected at all. I feel like some people acted like it was no surprise but don't talk to those people because they are liars.
"Mom?"
"Yeah?"
"I'm pregnant."
Still feels like there was no build up to this at all. I get the idea of continuing the cycle of the show and that Logan will be the new Christopher if he is the father (#internationalnastygirl) and god willing Jess would become the new Luke. I just felt like for Rory's character motherhood was not the direction she was going but rather something career oriented. It just doesn't feel as right for her and I don't hate it or anything but I would've hated it if the original series ended this way. The idea of her being lost and then finding the book to write feels like its enough of a solution for her but then her being lost and becoming a mother herself just feels like a cop-out if I'm being honest.
Bonus: Top 5 cry moments (whatever, I have a heart and feelings)
1.When Lorelai and Sookie see each other. Honestly this one mostly goes to Lorelai because her missing Sookie and the inn not being the same and Michel leaving is pretty rough. When she sees her and things are coming together it's just very sweet. I think the scene could be a little more emotional if Sookie had laid it on a little more thick but I still loved it.
2.  When Emily can't get out of bed.Rory calling Emily at noon and she is confused and still sleeping and the portrayal of depression from such a strong character is bringing me to tears.
3. When Violet (Sutton Foster) sings the song to Lorelai. The song itself is very beautiful and it's such a vulnerable moment for Lorelai.
4. The sound bytes in the beginning were so lovely. Listening to clips of the past brought me goosebumps.
5. Obviously when Lorelai gets to the top of the hill/mountain and calls Emily with her story about Richard. She had been holding on to it and couldn't say the words but she was ready and I was so happy when she got to the top the first person she called was Emily.