So this past weekend my sister Sam and I went up north to participate in the Zoo De Mack bike event. It was a first time for both of us and I figured I hadn't posted in a while and this was the perfect opportunity.
For those of you who don't know, Zoo De Mack is annual event (this being the 28th if I'm not mistaken). It involves biking from the Boyne Highlands Resort in Harbor Springs to Mackinaw City which is roughly 50 miles.
We arrived Friday night at the resort.
The clouds make it seem creepy and ominous but it was cute. Check in was real cute and we got vitamin b 12 injections and beer so who could ask for more?
Registering for the ride and waiting to get our B12 shots.
This is us post shots.
Then after the shots there is gear store where they sell all this used gear for very cheap which was amazing. Then upstairs they have a party.
Cyclists love to fricken drink. I always forget that until I see them.
Then Sam and I were thinking we were so financially responsible and decided to stay at family friend's cottage in Indian River which is about 25 minutes away. obviously every time you go up north google maps will fail you and it results in Sam and I fighting in the car on a dark road where surely a serial killer is waiting for us. Eventually we run out of steam and end up at the cottage. We got all ready for the ride and Sam got sucked in to Percy Jackson and The Lightening Thief on TBS. We both debated skipping the entire weekend adventure and staying in the cottage that had hot water and premium cable.
Picture of the view from the cottage.
The next morning we had a nutritious McDonald's breakfast (one of the many fast food choices in Indian River) and made our way to the start. It was sunny but a crisp 45 degrees. The ride doesn't have a formal start. You can begin anytime between 7:30-10:30 and we got there at about 8 so we could give ourselves enough time to finish.
All geared up and ready to go! Not many people that early so parking and getting started was real easy. About 4,000 people sign up for this so the road is crowded but there was barely any cars and police help at the intersections. They had a lot of water and bathroom stations in the beginning.
Diverse group of cyclists for sure, a lot of senior couples, people stopping to have beers on the side of the road, saw a few people in flip-flops but I'm happy to say I barely saw anyone without a helmet.
The first treat of the ride were the trilliums! They are these white flowers that grow like lilacs (I'm getting whiter every sentence I write I'm aware) and I never knew my dream was to ride next to Lake Michigan surrounded by flowers but my dream is to ride my bike next to Lake Michigan surrounded by flowers.
Here they are, and I all I saw was…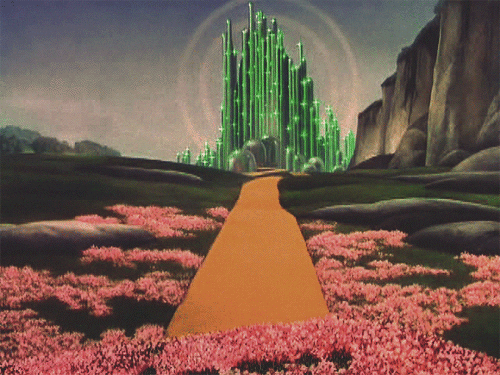 and A little
#whiteoleander
Lots of pretty views, a lot of vineyards.
Can't forget my first blood sugar break of the ride.
Then up one of the biggest hills we could start to see the Lake!
Once we got to the top Sam basically looked like this is in her head.
She wasn't far off either
The next descent we found the lake!
Now Sam got real Tyra on me about "finding the light" in this photo and I can't help but notice there is still a giant shadow over my face.
Just a random pic of the ride.
By mile 15 we needed to reboost.
This cafe was cute but had the most haunted bathroom I've been in
Just seems normal, right? Until you examine the wall.
Tell me that's not the lady from The Ring?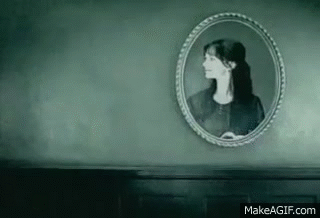 Then we got to Cross Village at about mile 27 where they provided lunch for us at Legs Inn. Also right before this I called out a lot by strangers for peeing behind a tree which in all honesty I couldn't believe more people weren't doing.
Lunch was just basic brown bag food but the views were amazing
Just a lot of people having lunch beers honestly.
Post lunch it got very windy and it seemed like less riders.
We finally made it to Wilderness State Park which is a place Sam and I grew up and still continue to visit to this day.
Morale starting to get high again post headwinds since we knew this area and knew what it would look like to get into Mackinaw City.
Last 10 miles! There was still winds and some more hills and then a lovely bike path and then we were getting into Mackinaw City and then…
Done!!!! We did it!
Then obviously we needed to drink but we didn't stay too long because we had to catch our ferry to Mackinaw Island
Sam wore her helmet the entire time on the boat.
Then we got to our hotel Island House
Our room was sad like an apartment you would rent in LA while going on endless auditions.
The view was good though.
Then after falling asleep for about 2 hours and complaining about not wanting to go out, we checked out the party on the island for a while but honestly had the most fun just strolling around.
Got very rainy but got slices of pizza and watched some tv before falling asleep. Had strong ambitions the next day of getting things done but it was 41 degrees and raining hard. So we just decided to head home.
The ferry was very busy and I just sat here and froze while Sam went to buy a sweatshirt for herself.
Then because we biked to Mackinaw City we had to take a shuttle back to our car. There was a girl legit crying in the parking lot because she was so cold and didn't want to wait for another mode of transportation.
Got in an uncomfortable van full of strangers.
Sam's immediate go to move.
Then it literally became spring again as we started driving down south. Michigan is like the North in Game of Thrones and in Grand Rapids we are like Winterfell but Northern Michigan might as well be The Wall.
We made it home and parted ways and I immediately fell into this position until I started writing this the next day.
Overall I would say Zoo-De-Mack is totally worth it and I would do it again.